Kurgo SKYBOX Bike Basket
General recall notice
IMPORTANT PRODUCT UPDATE
We value our customers and are committed to providing you with a bike basket that meets our high quality standards. Please be assured that providing safe bike baskets and other products for dogs is our number one priority.
Which products are affected?
This recall involves plastic clamps on the Kurgo Skybox Bike Basket sold at Petco, Pet Valu and other pet product retailers nationwide and online from September 2013 through August 2015.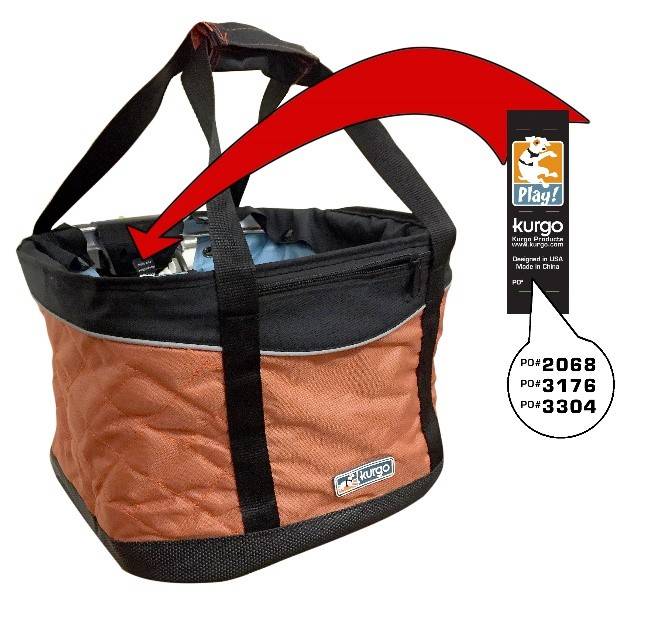 What is the voluntary recall for?
Kurgo has received reports of the Skybox Bike Basket's plastic clamps breaking. There have been no serious injuries reported. However, in an abundance of caution, the company is conducting a voluntary recall of the Skybox Bike Basket with PO numbers 2068, 3176 and 3304.
What should I do?
Consumers should immediately remove and stop using the Skybox Bike Basket. Please follow these steps below to return the bike basket and receive a $75 gift certificate for Kurgo.com.
1. Please contact our Customer Care Team with your information.
2. Once received, we will send you a prepaid shipping label via email so you can send the bike basket back to us
3. Once we receive the bike basket, we will issue you a $75 Kurgo.com gift certificate via email
If you have any questions, please do not hesitate to contact our Customer Service Department at info@kurgo.com or 1-877-847-3868.